Given the high stakes involved, it is no surprise that wealth managers are turning to technology to streamline their processes and mitigate the risk of human error. A powerful wealth management solution is far superior to traditional methods and is engineered to mitigate the risk of manual errors through a suite of sophisticated features.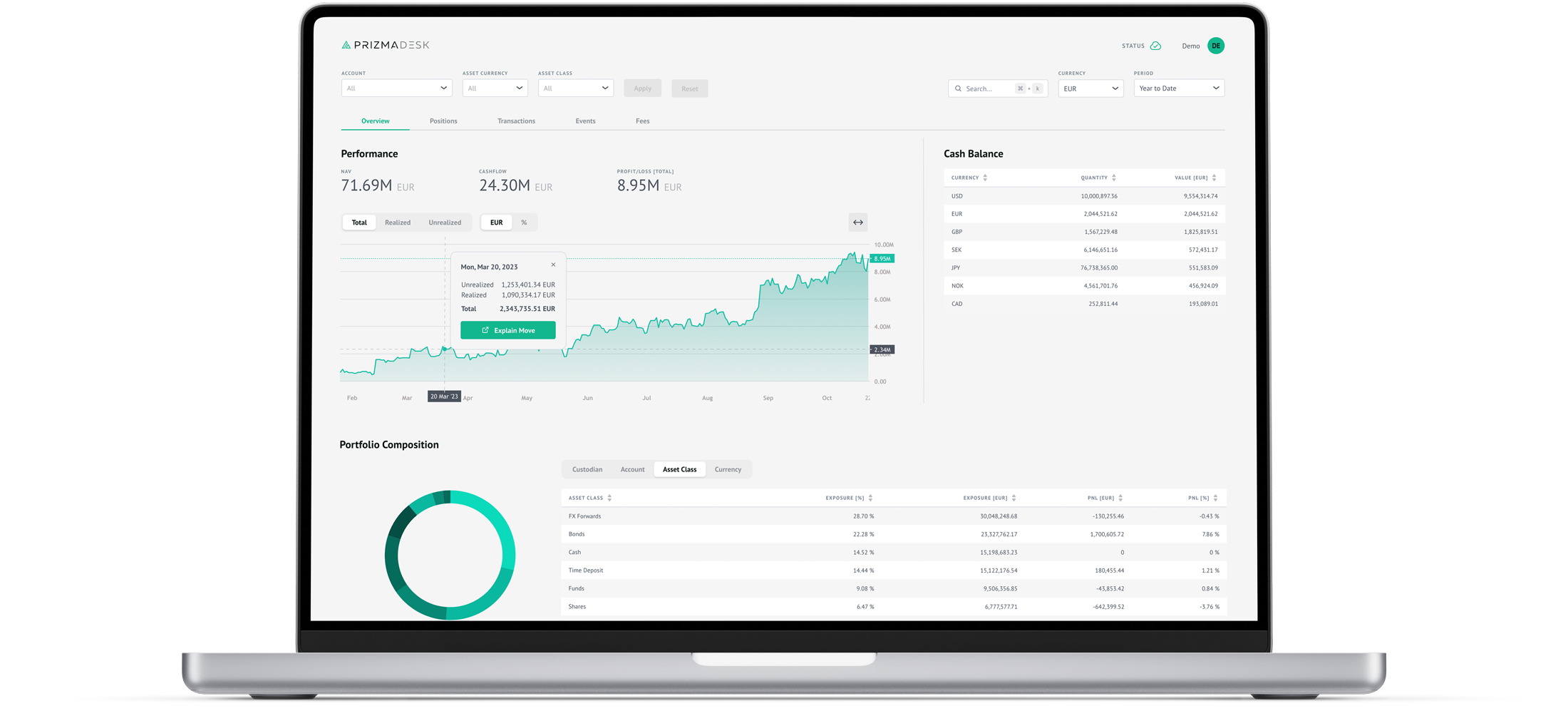 1. Automation
Automation is at the heart of modern wealth management solutions. Utilizing advanced software code code and systems, complex tasks like data entry, reconciliation, and performance calculations are automated with remarkable efficiency. This powerful approach enables the automation of tasks with unprecedented accuracy, significantly reducing the risk of manual errors. This is accomplished with remarkable speed, saving time and resources, and ensuring a higher degree of reliability in financial management processes.
2. Real-Time Data Synchronization
A robust wealth management solution offers comprehensive data synchronization across multiple platforms, ensuring that all relevant financial information is accounted for and reconciled in real time. This provides access to current, accurate portfolio information, which is crucial for making informed decisions and mitigating the risk of making portfolio-related decisions based on outdated information. Advanced Risk Management A critical component of wealth management, risk management is inherently prone to human error. A modern solution leverages sophisticated data analysis capabilities to identify potential risks, preempt potential errors, and recommend appropriate mitigation strategies. This not only helps reduce the number of errors but also improves the overall quality of decision-making.
3. Precision in Calculations
Wealth management solutions feature robust calculation engines that perform complex calculations with unparalleled accuracy. By automating these tasks, the risk of manual errors is significantly reduced, minimizing losses, and leading to precise performance and tax calculations.
4. Custom Reporting
A powerful wealth management solution offers customizable reporting dashboards tailored to the specific needs of family offices. This helps streamline the reporting process, reducing the risk of inaccuracies and delays, while also providing clients with a holistic view of their portfolio performance.
5. Document Management
Document management is a critical aspect of wealth management, and even minor errors in reporting can have significant consequences. Wealth management solutions offer robust document management capabilities that automatically identify inaccuracies, ensuring the integrity and accuracy of client statements.
6. Collaborative Ecosystem
A wealth management solution also provides a platform where all stakeholders, including family office owners, asset managers, and financial professionals, can access the same data in real-time. This promotes synergy amongst all parties and ensures that everyone is working with the most up-to-date information to minimize errors.